How to Prepare an Efficient Finance Plan for Your Business
The financial plan section of your business plan is one of the most important components for your company's overall game plan. This section will determine whether or not your business is operable, and it will help establish if your plan is going to be able to attract any investments for your business idea. Your financial plan should consist of three main sections: the income statement, the cash flow projection, and the balance sheet.
Income statement: This financial statement will show your expenses, revenues, and overall profit for a certain period. It should prove whether or not your business is profitable at that specific point in time. Many businesses prioritize creating their income statement each fiscal quarter, but to ensure you're getting the best snapshot of your business' financial state, you should make one monthly for the first year.
Cash flow projection: This will show how cash is expected to surge in and out of your business. This is a crucial tool for cash flow management, and it will let you know when your payments are too high or if you need to make any short-term investments to deal with a surplus.
Balance sheet: This will illustrate your business' net worth at a particular point in time. It serves as a summary for all the financial data about your business, which is broken down into your assets, liabilities, and equity. Usually, businesses will make a balance sheet once a year, because it ultimately summarizes what data you'll have from your income statements and cash flow projections.
You should also prepare all of your start up business expense data, which could include any registration fees, licenses, permits, inventories, rent deposits, down payments, or utility fees. Make sure you're keeping track of any operating expenses too, such as salaries, rent or mortgage payments, utilities, loan payments, or any other regular expenses.
If you're thinking about starting your own business, or you would like to modify your current financial plan, our business attorneys at Fiore & Barber, LLC are ready to help. Contact us today to get you started in mending your business finances.
What's the Difference Between Revocable and Irrevocable Trusts?
Trusts are legal documents used in the estate planning process, and they are held in a fiduciary relationship by one party for the benefit of another party. A trust can be created during a person's lifetime and survive after death, or it can be created by a will and carried on after death. Any assets that are placed in a trust actually belong to the trust itself, and they remain subject to any rules or agreements of the trust contract. There are two main types of trusts; one type is revocable and the other is irrevocable.
What Are Revocable Trusts?
The word "revocable" means alterable or changing, so a revocable trust is created during the lifetime of the trust maker and can be altered or modified entirely. Also referred to as a living trust, these are trusts that allow the trust maker to transfer the title of a property to a trust and remove the property from the trust while he or she is still alive. A revocable trust is a great option if you want to avoid probate and you want to protect your assets from being subject to probate. However, revocable trusts do not protect your assets, because the assets inside of the trust will remain available to the trust maker's creditors.
What Are Irrevocable Trusts?
Irrevocable trusts are the opposite of revocable trusts, so they are trusts that cannot be altered, changed or modified after its creation. Once any property is transferred to an irrevocable trust, no one can take the property out of the trust, including the trust maker. However, these trusts do provide asset protection, because the grantor no longer owns the assets. The assets would only belong to the independent trustee, who then can manage the assets for any beneficiaries involved in the trust.
The attorneys at Fiore & Barber, LLC can help you through the complicated estate planning process, including helping you decide which trust might be right for you. Contact us today for a free consultation.
How Do I Adopt a Child In Pennsylvania?
Every state has its own unique set of procedures and guidelines when it comes to child adoption. Families in Pennsylvania that are interested in adoption should be aware of the required documents, costs, and preparations involved in the adoption process. Pennsylvania courts take this series of actions seriously, and your family should too if you're ready to have a new child enter your life.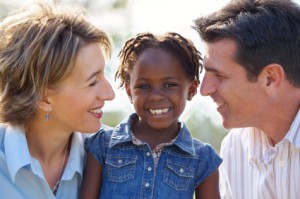 What Are the Licensing Requirements?
To adopt in Pennsylvania, you must be 21 years or older as a state resident.  A necessary requirement for the adoption process is to attend 24 hours of training of "parent preparation." This training will teach new parents how to adapt to your adopted child's needs, and to realize that their past experiences and history will affect your relationship with them. There are different parenting techniques required as an adoptive parent, so this training will really help give you an inside look at the different conditions relating to this system. Next, the adoptive parents, and any other family members living in the home, need several state and federal background and criminal checks. You'll also need physical tests, non-family member references, and a safety check of your home. Finally, you'll need to create a family profile that highlights your family's strengths and preferences, and a social worker in the adoption agency will help you build this. The state of Pennsylvania does not care about your marital status, income, or residential status.
How Much Does It Cost?
Depending on the adoption agency and/or the child's foster care agency, you'll have to pay a collection of agency fees up front. These fees cover the required training and family profile, as well as any other fees that are dependent on the specific agency you're working with.
If your family is interested in adopting a child in the state of Pennsylvania, don't hesitate to contact the attorneys at Fiore & Barber. We specialize in family law and can offer you applicable adoption-related services throughout the process.
How Do Horses Relate to DUIs in Pennsylvania?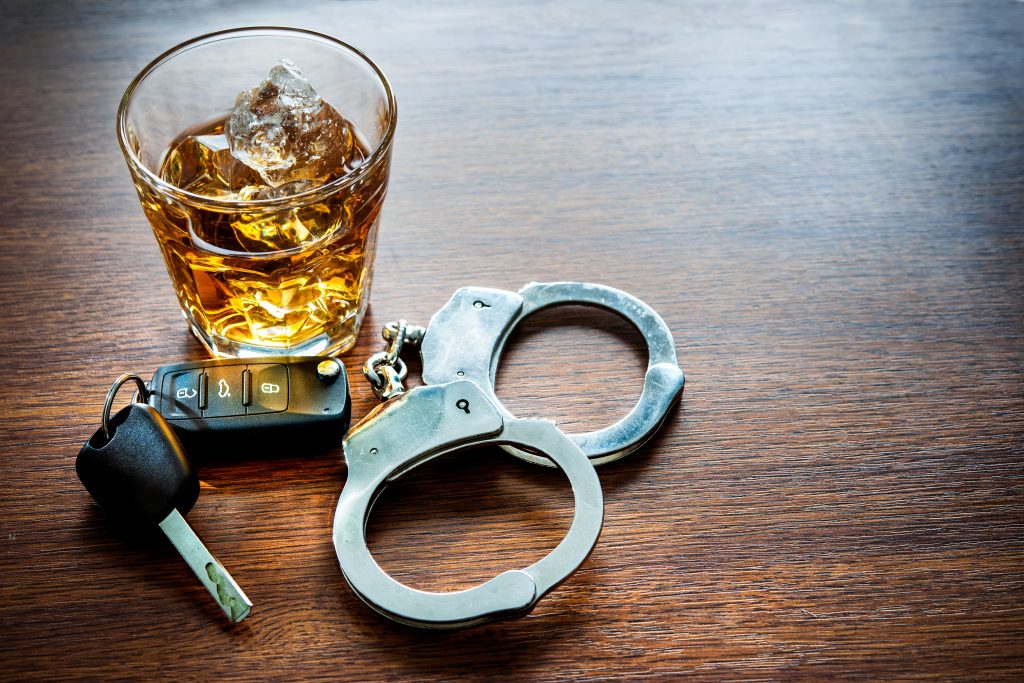 What do a 53-year-old Florida woman and a 19-year-old Amish teen from Pennsylvania have in common? Besides the most interesting first line to a joke, these two seemingly unrelated people got caught up in rare aspects of drunk driving law you may not have been aware of. And when it comes to the serious nature of DUIs in Pennsylvania, it is important to always be informed.
Things You May Not Have Known About DUIs in Pennsylvania
In Lakeland, Florida, a 53-year-old woman was disoriented while riding horseback in the afternoon. After getting her off the animal, they found her blood alcohol level was twice the legal limit. They took her to jail and her horse to the Polk County Sheriff's Animal Control livestock facility because in Florida a horse is considered a vehicle. The law isn't very different here in Pennsylvania.
While on patrol in New Wilmington at around 7:30pm, an officer saw a buggy travelling without its required lights activated. When he pulled the buggy over and asked the driver to activate the lights he noticed the 19-year-old struggling to control his horse. He subsequently discovered that the teen had a blood-alcohol content of .0526, which is higher that the .02 limit for people under the age of 21. The Amish teen was charged with a DUI.
In both these cases, driver and rider were arrested for DUI because horses and horse drawn vehicles are still considered vehicles in their respective states. Here Pennsylvania, a horse and rider/buggy are considered vehicles with full rights to the road and all the duties that entails, which means drunk driving laws apply to modes of transport involving horses. Considering how common this type of transport is in our state that's a good thing to know. If you are under the age of 21, it's also good to know that the legal limit for your age group is .02 and not .08.
From the attorneys at Fiore & Barber, LLC—helping you understand your rights and the laws of Pennsylvania.
When Defective Fire Extinguishers Take Lives
Around 2:30 am, a young man from West Chester, Pennsylvania was driving near a local university when his car suddenly veered off road where it hit a tree and burst into flames. First responders were on the scene within around five minutes.
As rescuers struggled to remove the man from the car, they tried to use fire extinguishers to knock down the fire. However, the safety devices didn't work. Now, the company that made those defective fire extinguishers are facing federal scrutiny, and your safety may hinge on knowing what's going on.
Beware! Defective Fire Extinguishers Are Being Recalled
The Consumer Product Safety Commission has announced that some 40 million fire extinguishers manufactured by Kidde are to be recalled. These fire extinguishers were built with plastic handles and push buttons; however, they can become clogged and malfunction during an emergency. The nozzles to these devices may also detach and pose an impact hazard.
The defective extinguishers are spread across a range of over 140 models manufactured between 1973 and September 22, 2017. They are sold online and at stores like Walmart, Sears, Home Depot and many other stores. If you have a fire extinguisher in your home, it's important to check to make sure you do not have an affected model.
The faulty extinguishers that didn't work for Pennsylvania fire fighters may have caused the young man from West Chester to perish. His family has since taken Kidde—manufacturers of these defective fire extinguishers—to court and a possible settlement could be pending. However, these devices were sold all over the country, and many more families may have been hurt when they tried to use their extinguishers.
Be careful out there, and check to make sure your fire extinguisher is safe by going to this website.
This warning was brought to you by the product liability attorneys at Fiore & Barber, LLC—protecting consumers when they are in need.
What Are the 3 Types of Distractions that Causes Distracted Driving Crashes?
Did you know that there are three different types of driving distractions? Visual distractions make you look away from the road. Manual distractions occupy your hands and force you to release the steering wheel. Cognitive distractions are things that steer your mind away from the task of driving safely. It's easy to understand how these types of distractions can affect your driving, but do you know what activities cause them?
The Distractions That Can Cause Distracted Driving
Passengers– Not many people realize that their passengers can also be contributors to distracted driving crashes. Depending on the circumstance, passengers can be a cognitive, visual or manual distraction, but are rarely all at once. Talking to someone else in the car can provide a cognitive distraction, looking at something a passenger is trying to show you can be a visual distraction, and if your child's seatbelt has come loose, trying to buckle it while driving can turn into a manual distraction.
Adjusting Vehicle Features– Adjusting features on your infotainment system or navigation system can also cause a major distraction. You have to manually remove at least hand from the steering wheel to adjust controls on your vehicles console. The task of finding a station or that song you've been wanting to listen to can also take your eyes off the road causing a visual distraction. And if your infotainment system has layers of menus to sort through, then the problems it can cause while driving only multiply.
Smartphones– Everyone has a smartphone now-a-days, but this is one of the few devices that can engage every type of distraction at once. Texting involves you taking your eyes off the road, reading or thinking up a response, and taking your hand off the wheel to hold the phone and type. This is one of the reasons texting and driving is considered even more dangerous than drinking and driving. Even talking a voice call on your cell can be dangerous, because it can cause serious cognitive distractions even if you have a handsfree set.
There are plenty of things that can cause distraction while you're out on the road, but drivers are responsible for driving our public roads safely. That means asking passengers to keep distractions to a minimum, setting up your vehicle controls before you drive off and silencing/turning off your smartphone while driving are practical responsibilities. Drivers can be held responsible for their negligence, and the automobile accident attorneys at Fiore & Barber are dedicated to protecting anyone who has fallen victim to negligent driving.
4th of July DUI in Norristown?
Independence Day is one of the greatest days on the calendar. America's birthday, celebrating the rights and freedoms given to us all those many years ago. Most 4th of July celebrations include BBQs, family and friends, cold beer, and fireworks, of course. But, sometimes things get a little out of hand, and the celebration turns sour after a DUI arrest. (more…)
Bit By a Dog In California: Do I Have A Case?
Thousands of individuals are bit by dogs each year in the United States. The majority of these attacks by dogs do not cause serious injuries, but some do result in time lost wages, medical bills, emotional distress, and pain and suffering. If you have been attacked by a dog in California, you may be entitled to an award of damages from the dog's owner (or their insurance company) to pay for the costs you incurred as a result of your dog bite injury. (more…)
4 points for the 4th of July
This year the Fourth of July falls on a Saturday. The legal holiday is Friday so we all have a three day weekend. Enjoy your mid-summer mini-vacation. However, the very worst way you want to celebrate the Fourth of July is in jail because you have been arrested for a DUI.
Did you know that?
1. Increased DUI Checkpoints.
Every year, in our areas law enforcement set up more DUI checkpoints on this holiday. These checkpoints are legal, and everyone is stopped regardless of reasonable suspicion.
2. Night Time is The Worst Time.
Most summer holiday parties end at sun down. However, this is not the case on the Fourth of July.
According to NHTSA, drivers involved in fatal crashes on July 4, 2012, had rates of impairment 2.5 times higher at night than during the day. In Pennsylvania the minimum blood alcohol level is .08 percent. Also, remember that driving with illegal substances, including prescription medications may result in a DUI arrest.
3. DUI arrests nationwide significantly increase over the Fourth of July holiday.
According to the National Highway Traffic Safety Administration (NHTSA), there were 10,322 fatalities involving drunken driving in all of 2012. Surprisingly, from 2008 to 2012, 765 people died in Fourth of July drunken-driving crashes, accounting for about 40 percent of traffic fatalities during the five-year period.
4. You May Spend Some Extra Time in a Holding Cell.
A three day weekend is a welcomed respite for most of us. However, if you are arrest for DUI is could mean an extended weekend in jail. The legal holiday means that the court system is also not working or at less than full staff. If you are arrested at the beginning of three three-day Fourth of July weekend, you may not see a judge until Monday or Tuesday.
Enjoy your weekend. However, keep these facts in mind when you are behind the wheel or thinking of getting behind the wheel this Fourth of July.
If you are arrested, remember to call Fiore & Barber, LLC, your DUI team at 215.256.0205.

Pennsylvania Legislature Slams Shut Loophole for DUI Offenses

On October 27, 2014, Governor Tom Corbett signed legislation that will greatly affect punishment for certain DUI offenses.
Until this new legislation, subsequent DUI offenses were governed by the decision in Commonwealth v. Haig, 981 A.2d 902 (2009). In that case, the Pennsylvania Supreme Court held that the actions of an individual subsequent to the DUI violation were beyond the scope of the prior offense provision during sentencing. In layman's terms, this meant that an individual can be convicted as a first-time offender on multiple DUI arrests if those offenses were committed after the first violation.
Under the new amended law, the relevant recidivism time-period to the ten-year period before sentencing (not after violation) will be counted towards the prior offense grading and penalty. It also added the language "whether or not judgment of sentence has been imposed for the violation." Therefore, going forward, a driver with multiple DUI offenses will be sentenced to much harsher penalties. This provision is effective 60 days from Monday, October 27.
To discuss this amendment or how it may affect your case, please contact Fiore & Barber, LLC.